JumpKick is an award-winning digital 2D animation, motion graphics, VFX and 3D animation studio based in the UK. A small studio with a big heart and a passion for creating unique, dynamic and engaging visuals.
Welcome to Jumpkick.
Working with clients both UK-based and worldwide, Jumpkick has fulfilled hundreds of briefs to help create TV shows, commercials, music videos, video game content, VR experiences, social promos, live event backdrops and corporate videos for a huge variety of purposes. We cover dozens of different styles and techniques, producing content for a very wide and diverse range of industries.
In short, we bring ideas to life.
We visualise your imagination, develop ideas, build new worlds, give life to inanimate objects, help brands tell stories and much, much more. Using a skillset that bridges and combines CGI, 2D & 3D animation, motion graphics and VFX, Jumpkick thrives on producing impressive, dynamic visuals on each and every project undertaken – with a personality and character as unique as the brief from which they were born.

Take a look at our specific showreels below to get an idea of what we can do for you:
UK and worldwide end clients we've created content for: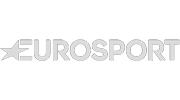 "This reel by JK Studios demonstrates the kind of refinement that comes after many years experience in the motion graphics and animation profession."

− Computer Arts Magazine
"James is one super smart guy who's extraordinarily creative. Easy to work with and fantastic to bounce ideas off, I can't recommend him more. He makes the impossible, possible."

− Carrie Patsalis - Mad Cat Media
"I cannot recommend JK Studios enough! They have been a pleasure to work with, fast, reliable and produce exceptional content. Very pleased!"

− Matt Ward - Dynamic Post Production
"I had a fantastic time dealing with James. Punctual, hugely creative and talented. A dream!"

− Charlie Gavins - Neon Seed
"As an editor and filmmaker I've been working indirectly with James' work the past year or so and I've always been impressed with his level of creativity and exceptional animation skills with regard to both compositing and motion graphics."

− Boris Jansch - Baci Films
"James is highly creative and his attention to detail is second to none. He is a friendly and amicable guy and is really easy to get on with. His 3D skills are fabulous."

− Simon Vacher - Freelance Cameraman
"James was not only an absolute pleasure to deal with but he worked extremely fast and delivered our video exactly to our brief. We are delighted with the Sting that he produced, and can't recommend him highly enough."

− Ashley Meneely, Managing Director, The Mother Magazine.
"In a word: terrific. James has talent, creativity and determination in spades. The animations he has created for my clients are innovative, imaginative and cost-effective. He hasn't missed a deadline either. Strongly recommended."

− Spencer Cox-Freeman, Pole To Pole Communications
What we can do for you:
Concept, planning & direction
Bringing ideas to life – from storyboards and concept designs to scriptwriting to art direction, we can take your project from an initial idea and develop it into something real and tangible, bringing it to life in the most effective way for your brand, business or platform. Becoming an integral part of your project at the planning stage, or seamlessly integrating ourself midway-through, we creatively adapt to suit your needs and ensure your project brief is met in the most effective way.
CGI & 3D Animation
Using industry standard-software, we bring visions to life with high-end CGI & 3D animation. We cover design, modelling low poly & high poly, texturing, rigging, animation, lighting & multi-pass rendering. A complete end-to-end CGI and 3D animation solution. .

VFX & Post Production
Combining the best of all our services into one coherent whole to bringing visions to life. Compositing 2D & 3D animation with CGI, matte painting, green screen, keying, rotoscoping, editing, adding particle effects, colour correcting and more. Whether it's talking animals or changing the weather, creating whole new worlds or enhancing the existing. Making the impossible, possible – that's the power of VFX, CGI and 3D animation.

2D Animation & Motion Graphics
2D Animated characters and scenes brought to life. Infographics in motion to explain a concept. Titles, idents, logos & stings. Kinetic text and graphic design in motion. 2D animation and motion graphics can quickly, seamlessly and effectively tell a story, explain medicine or give your brand amazing character. If 3D animation and CGI can draw you into a world, 2D Animation and motion graphics can effectively describe one and educate the end viewer.

Video Production
From corporate videos to live events, product launches to short web virals, training videos or vox-pops. We can provide creative and dynamic productions as standalone video, or integrated with our 2D & 3D animation and VFX services to create effective, unique and stylish solutions.

Finishing & delivery
Finalising and fixing shots, grading, credits, straps, encoding and delivery. The job is only complete when your production is visible to the world, so we can help with that too. Putting the finishing touches to a production, encoding at the best settings for delivery via your website, Youtube or Vimeo, or DVD and BluRay – these are the final elements we can assist you with before signing off.

Go on, we'd love to be your 2D or 3D animation studio of choice!
2d and 3d animation are no longer mere devices used just for entertainment. CGI and 3D animation is now becoming the defacto tool to create or enhance productions in all sectors, including science, medicine, education and of course – advertising. It can show worlds which the human eye cannot see, easily illustrate concepts which are hard for our minds-eye to comprehend, or transport the viewer to a world where anything is possible.
Hiring the right 2d / 3d animation studio can allow you to communicate complex ideas, stories or concepts. More effective communication means a greater ability to influence, educate, or motivate an audience – an invaluable commodity in modern media, so we'd love to show you how good we are and what can be done.
A fair question! Picking the right 2D or 3D animation studio for your project can be difficult as you can be spoilt for choice with a huge range of studios with different rate cards. In London alone there are hundreds of agencies and studios ready to help you with your project. So what makes us different and why should you entrust us with your project? Firstly, for a 2d & 3d animation studio, we're small and streamlined. We have a select few core staff who oversee, design and create all of our work, which gives us many advantages over other 2d & 3d animation studios; it enables us to keep overheads low, a difference which reflects in our service costs compared to many other 3d animation studios with large numbers of artists.
In addition to this, we have some of the best creative freelancers in the country on our books, which enables us to assemble the perfect team for the brief, without any over-inflated project costs. Many large London based 3d animation studios charge extremely large per day or more for 2D/3D and visual effects from their in-house team, which is severely out of reach for many businesses and brands. Being a smaller 3d animation studio, our methodology is to match our services to your budget and brief and not to skimp on the best quality possible to achieve your end goal. We mix and combine 2d, 3d animation, video and VFX as your brief requires – presenting all the options available to you so you can choose the best solution to meet your needs.
Why else should you work with a smaller, boutique 3d animation studio? – It also removes any red-tape associated with the creative process. When you discuss your ideas or concerns with us, you are talking to the project managers and artists who are actively creating your project, not just a director, or only the producer; we're hands-on and know exactly what you mean when you say 'We need the text at 2:34 to go like this…'.
Not every business can afford to hire any old 2d or 3d animation studio for their brief – the beauty of what we do is that production methods are scalable to provide a solution to all of our clients. We cater for the very large – and also the very small – with equal importance. But regardless of your budget, our philosophy remains the same – to bring your ideas to life in the most creative, engaging and effective way for you and your company. We understand that every brief is different and has its own personality – we match that!
This is a difficult answer for any 2D or 3D animation studio to answer as every project is different. Do you want a specific end result within a certain timeframe? A certain quality level to be achieved regardless of deadline? Do you have a fixed budget? There is no hard and fast rule for how much a specific service costs – the cost comes from the the difficulty of the production equating in the amount of time spent. Where possible, we like to match our services to the budget available in order to provide the best end result.
You might think hiring a 2D or 3D animation studio isn't possible as it will be out of your price range, but it isn't. Tell us your budget and we can tell you what's possible – there are ways to streamline productions in order to bring about a very positive end result – maybe you don't need all those bells and whistles to get your message across. If however, you have the budget and want us to produce more bells and whistles than ever seen before – we'll happily oblige with that too!
Productions such as 3d animation or photorealistic CGI can typically take anything from a few days to a couple of months, to a full year for continuous production projects – such as if the production is for a television series, or a sequence of videos or animations that are released over time in series. When providing a 2D or 3D animation studio with your deadline, longer will always be better. The more time we have to plan, develop and create your ideas, generally the better your production will be.
If urgency is the name of the game, we'll happily call in all the shots to turnaround a production as soon as physically possible. The nature of the industry means that most 3d animation studios are working on long running projects at the same time as turning around a very urgent production in a few days for broadcast. We've done both, so get in touch to tell us your brief – and we'll give you an accurate breakdown of exactly how long it will take.
There's only one way to find out what we can do for you – and that's to drop us a line. We'd love to be your 3d animation studio of choice, so give JumpKick a call on 02037 512 258 or drop James an email at [email protected] and we'll be very happy to discuss your project requirements!